Shop By Style
East West Diamond Engagement Rings
Though not entirely new, that look of the moment is east-west set engagement rings. East-West engagement ring settings, or in other words, a sideways set center gemstone for a decidedly fresh aesthetic
Alternative East West Engagement Ring Styles
When it comes to engagement rings, classic styles are hard to beat. Nevertheless, a slight change in perspective can give a timeless design a modern twist, making it stand out from traditional rings. One such trend that has gained popularity recently is the east-west setting, where the center gemstone is set sideways for a fresh and unique look. East-West engagement rings are perfect for those who want something different. You can choose moissanite, morganite, or alternative diamond for your ring.
Choosing an East West Diamond Engagement Ring
An east-west diamond engagement ring a setting where the stone is placed horizontally on the band. This trend offers a fresh and unique look, especially when it comes to classic stone shapes such as ovals, pears, and cuts like emerald, marquise, and cushion. Both diamonds and gemstones can be used for this type of setting, making it a versatile option for those who want something different, yet still appreciate traditional styles.
Join the narrative by crafting your own east west diamond ring from start to finish.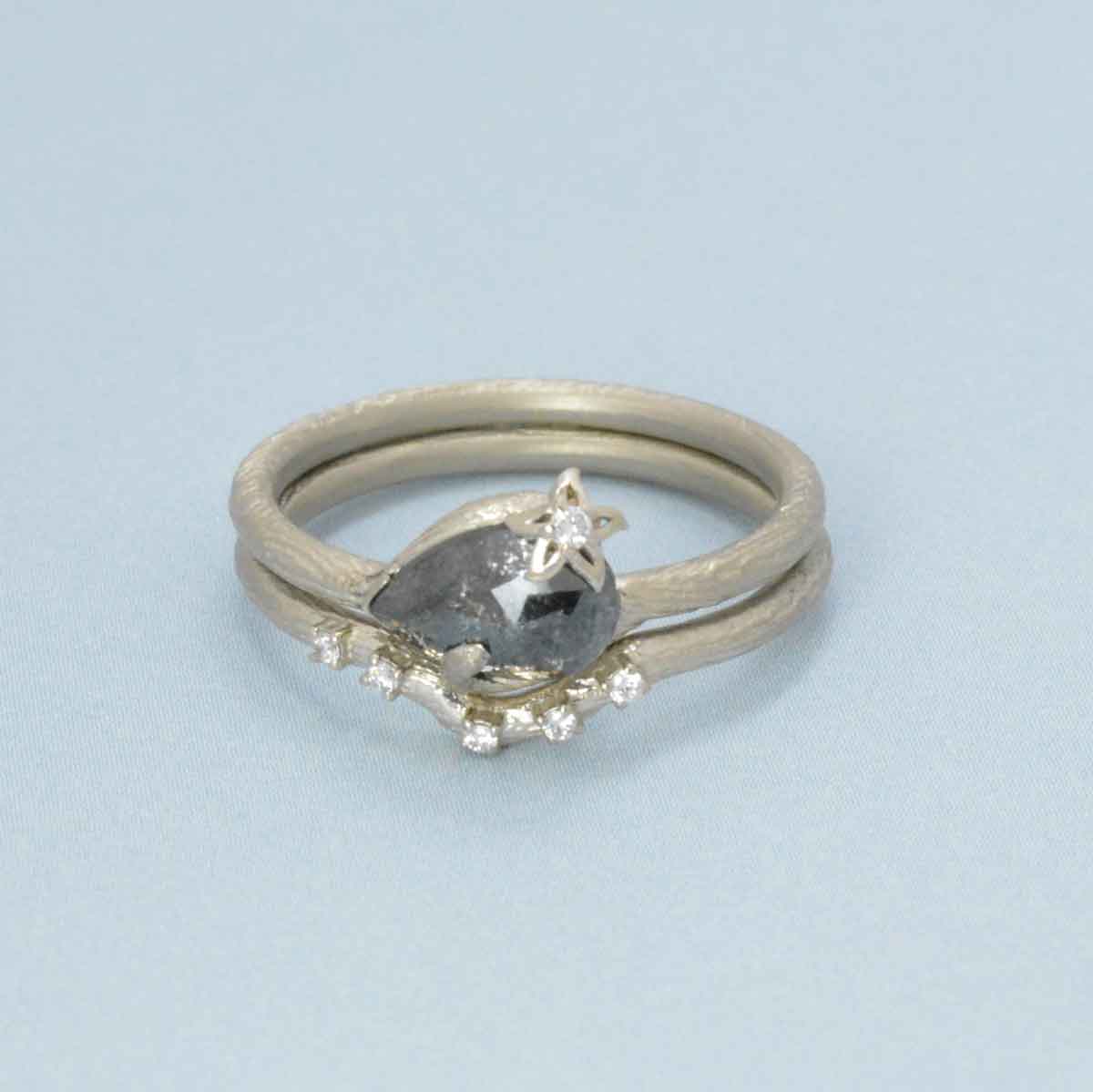 Creating a bespoke east west diamond engagement ring
It's all about the shapes
The center shape your prefer allows us to design the added touches; hidden halo, twist band, or side stones. To learn more about this process...
Schedule a Consultation
Ring Guides
About metals
Find the metal to suit your color preference and lifestyle with out guide to ring metals.
Discover your engagement ring style...
Need help narrowing down the choices? Take our quick quiz and find out your engagement ring personality...
Our mission is to make
your engagement ring experience easy and exciting.
With our straightforward process, you can design your engagement ring online in a few simple steps.
If you need more help or want to talk about personalization, please reach out.
Ring Guides
Learn About Rings
Include the smaller details of your promotion in text below the title.
Learn More