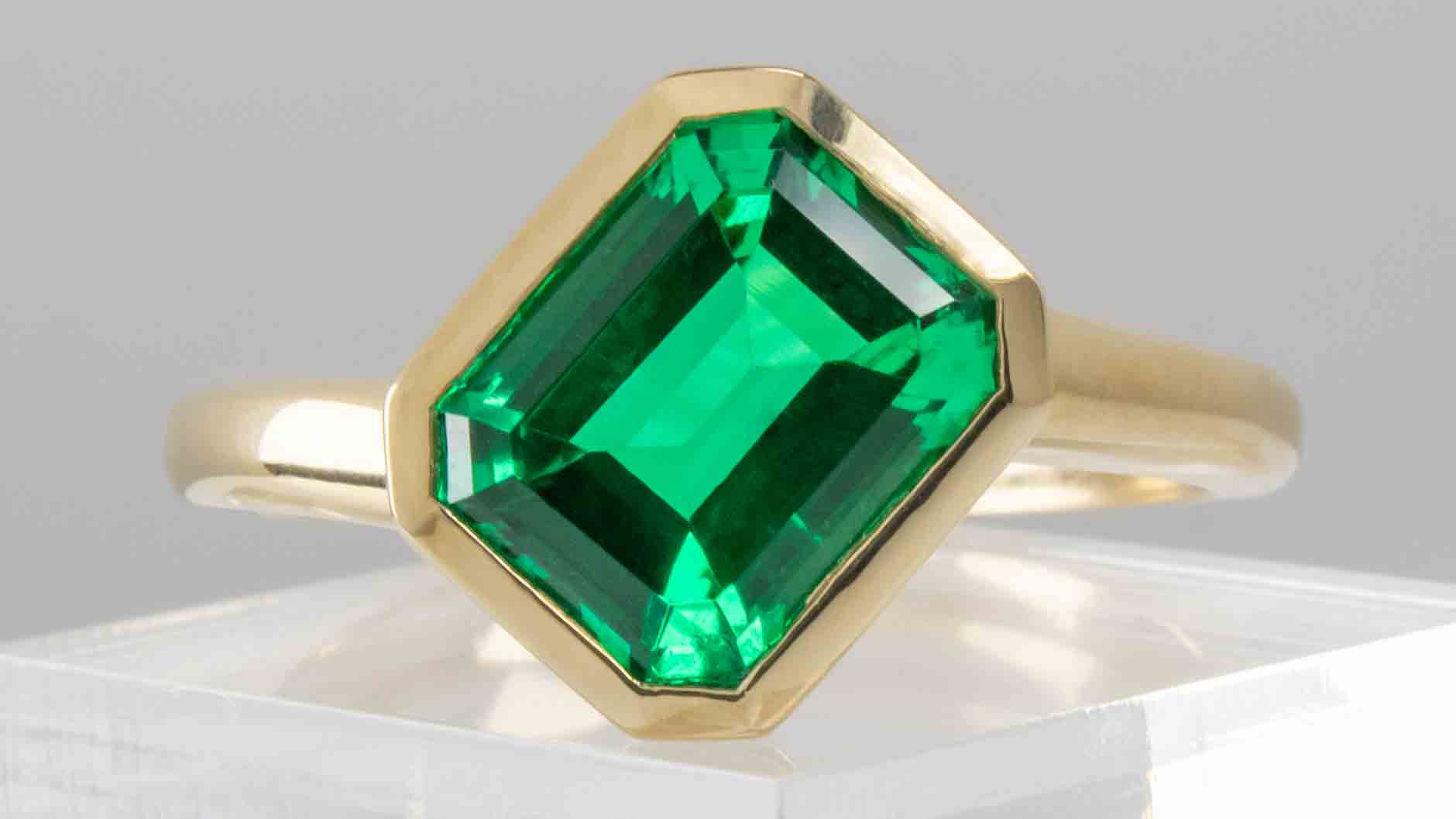 Looking for an engagement ring as unique as you?
Look no further than our collection of colored stone and alternative diamond engagement rings. There are so many incredible gemstones and non-conventional diamond options to choose from. The beauty of colored stones lies in their individuality, so explore our collection to discover an engagement ring that feels perfectly 'you'.
Emerald engagement rings are elegant and vibrant. The unmistakable green hue of the emerald gemstone is synonymous with luxury, and this beautiful stone is full of romantic symbolism.
Said to symbolize romance and new beginnings, emerald is even believed to bring vitality to the wearer's spirit. As May's birthstone, emerald engagement rings are perfect if you or your partner are born in this month, or if that is when your engagement or anniversary is celebrated.
Explore our striking collection of emerald and diamond engagement rings, in your choice of yellow, rose, or white gold.  Our stunning engagement ring styles are always handcrafted with sustainable materials, for a piece you will wear and adore for a lifetime.
Gemstone Guides
About Emeralds
In the following, find out about the advantages and disadvantages of opting for an emerald engagement ring.
Discover your engagement ring style...
Need help narrowing down the choices? Take our quick quiz and find out your engagement ring personality...
More Gemstone Engagement Ring Opetions
YOUR ENGAGEMENT RING IS A PIECE TO TREASURE FOREVER
BUT TIMELESS DOESN'T NEED TO BE BORING
We've imbued our classic styles with enchanting details, making them something special. Whether your style is elegant and sophisticated or edgy and modern, we can create the piece for you.