Customer Reviews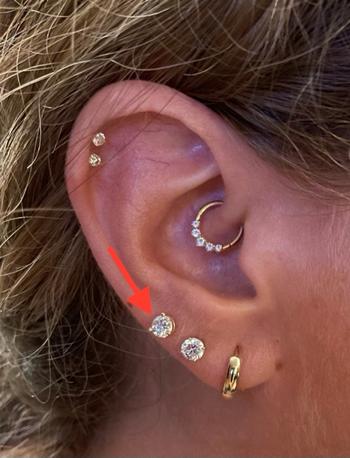 04/10/2021
Breathtaking Sparkle
Beautiful and classic! These martini set diamonds capture the light beautifully!! An every day staple for me!!
Sara N.

United States
Thank you Sara for the review. I love how you have stacked the hoops and studs to create your own signature look.
08/08/2022
Diamond Earrings - so beautiful!
Love my new diamond earrings, they are stunning and Lisa is amazing to work with!
Stephanie K.

United States
Thank you Stephanie! It was delightful to work with you and the earring are so beautiful with your necklace.
07/01/2021
Perfect little stunners
These Diamond studs are beautiful, just enough to add a touch of sparkle. Great quality!!
mercedes k.

United States
I know, I love them too! Thank you for the review. It is much appreciated.
02/28/2021
Gorgeous!
Great website with really nice, quality jewelry. Definitely ordering again.
02/22/2021
Love the Martini Settings!
I think the setting adds so much sparkle to the diamonds. I love them.